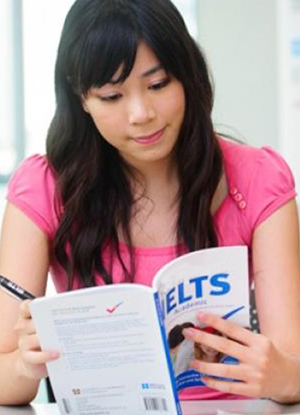 IELTS
If you want to study, work, or migrate to a country or university that speaks English, you should take the IELTS.
PTE
The PTE Academic exam is taken on a computer in a safe and welcoming test centre. It puts your speaking, writing, reading, and listening abilities to the test.
TOEFL
The TOEFL is also required for immigration and employment purposes. TOEFL assesses the understudy's capacity to peruse, compose, talk, and tune in.
Spoken English
To turn into a familiar English speaker, you should study and dominate perusing, tuning in, and talking.
German Language
Figure out how to talk one of the prevalent dialects of Europe with a German language course shown by true specialists
-
Divyanshu Dhiman
I feel really blessed to get my desired bands with the help of all teachers of Authentic ielts. The staff of this institute is highly supportive and co-operative. I'd like to recommend this institute so that all students can save their time by joining this institue to score well.
Prabhjot Kaur
I have achieved my IELTS band score overall in just 15 days. I feel really good as they are speacialized in IELTS special in reading section. The whole team of Authentic ielts preperation is so humble that i definitly refer to other people. special thanks to Mr. jaspreet sir and to Mr. Tejpal sir for motivating me and polishing me in each module.
Nirmal Banga
I have spent my two months in this institute ...it was a great experience, i must advice everyone to join it for there an amazing result.
Jasvir Kaur
I have joined many academy but i always stuck at 5.5 while joining authentic ielts preparation i score overall 7 band....i always suggest this academy to all my friends.
Harpreet kaur
I am working as a staff nurse at D.M.C hospital. I have achieved desired band score overall 6.5. This institute provides conducive enviroment to the students in order to get desirable band score. All the teachers are well educated and helpful. I am thankfull to all teachers to encourage and for supporting me.
Mamta Rani
I applied my UK visa from AIP. Their service is the best during my visa journey. I got accepted in the public university and they helped me to get 5 lakh scholarship that is the huge amount for me. I would like to thank to the team of Authentic ielts.